Australian Centre for Precision Health (ACPreH) brings together a multidisciplinary group of leading experts in genomics, population health and evidence translation to create the next generation of solutions for global health problems.
Our goals are to prevent disease before it strikes, and to create innovative solutions to address issues focused on health and wellbeing. We do this by developing ways to improve risk prediction and risk factor discovery, as well as disease screening and health education.
What is Precision Health?
Precision health brings together our genome with our internal and external environment to improve strategies for early disease prevention, and to find innovative solutions for existing population level problems.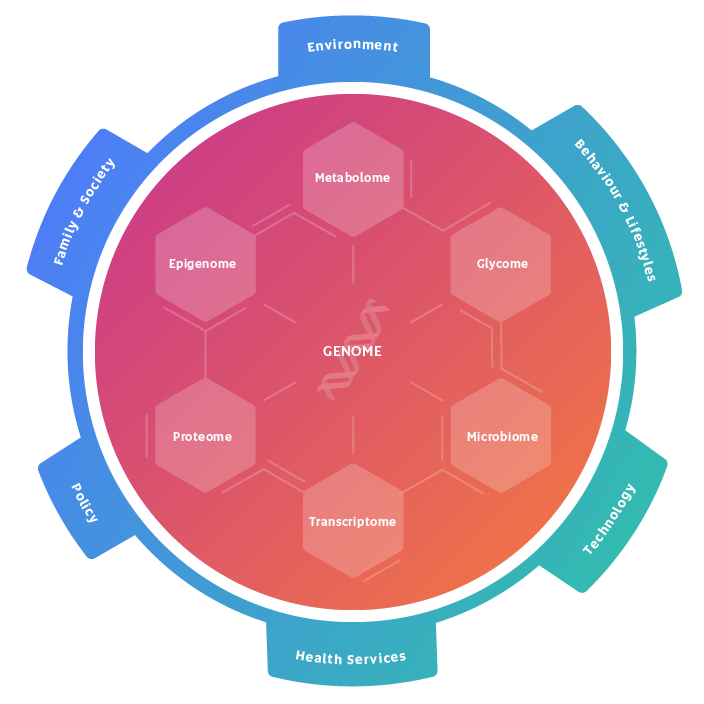 The Precision Health model